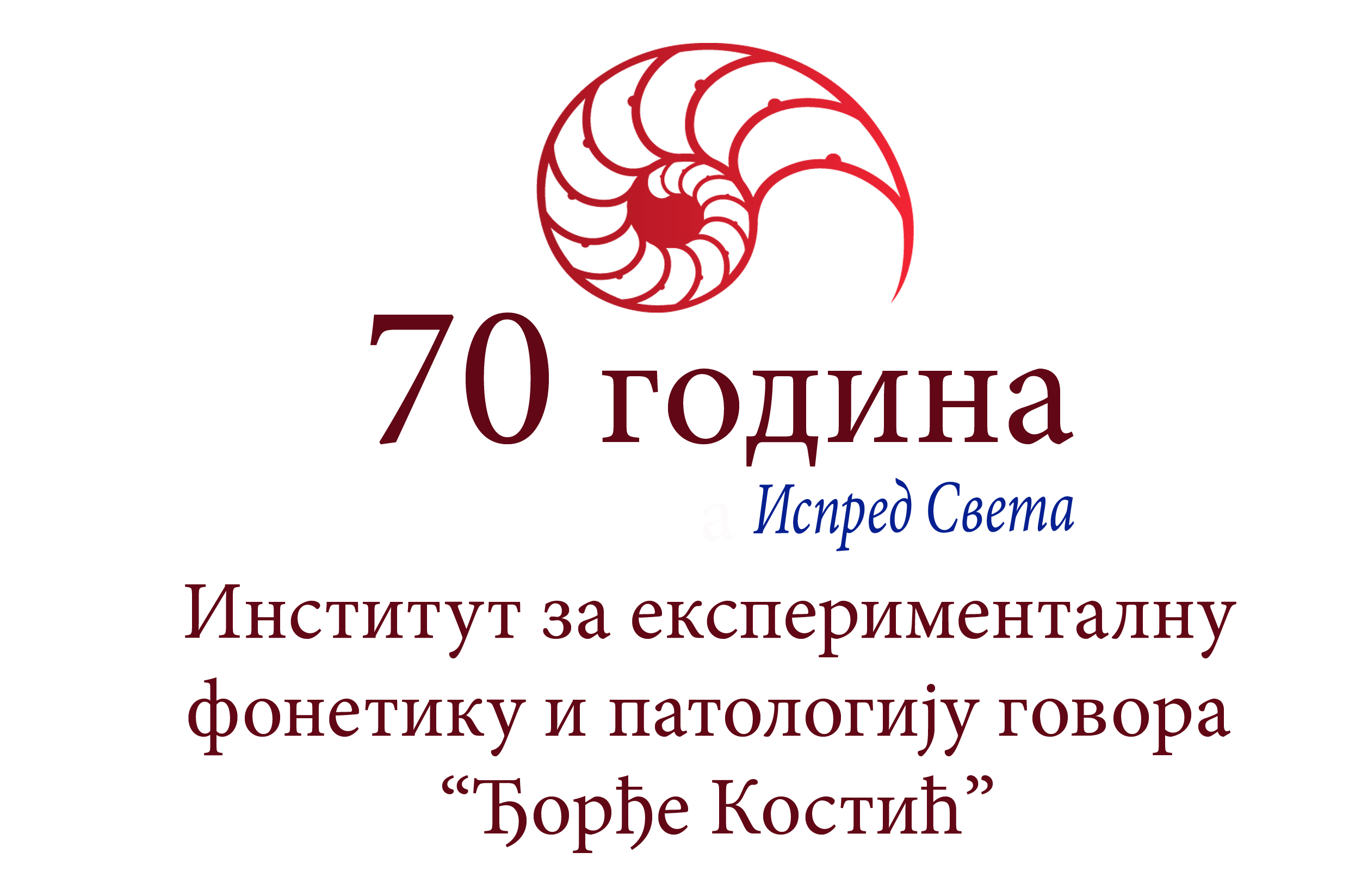 SPEECH AND LANGUAGE 2019
VII Internаtional Conference on Fundamental and Applied Aspects of Speech and Language
November 1-2, 2019 ● Belgrade, Serbia
Place: Hotel CROWNE PLAZA, Vladimira Popovica 10, Belgrade
The Organizing Committee of the SPEECH AND LANGUAGE 2019
VII International Conference on Fundamental and Applied Aspects on Speech and Language kindly invites to submit abstracts for oral or/and poster presentations. The conference will be held in Belgrade, Serbia, in the period of November 1-2, 2019.
We welcome abstracts for oral presentations or posters on topics related to:
■ linguistics, phonology and phonetics
■ experimental phonetics
■ neurolinguistics and psycholinguistics
■ psychophysiology of hearing, speech and language
■ prosody and speech perception
■ cognition, behaviour, learning, speech and language
■ consciousness, cognition and psychosomatics
■ nonlinguistic information and speech
■ genetics, speech and language
■ language philosophy
■ esthetics and speech and language
■ prenatal roots of communication
■ speech and hearing technologies
■ speech and language – sociological and cultural aspects
THE ABSTRACT SUBMISSION DEADLINE IS JUNE 15, 2019.
For more information, please see the files attached or contact the Organizers
We look forward to seeing you at the VII International Conference on Fundamental and Applied Aspects on Speech and Language
**********************************************
Organizers
Institute for Experimental Phonetics and Speech Pathology "Djordje Kostic", Belgrade, Serbia
Institute for Research and Development - Life Activities Advancement Center, Belgrade, Serbia 
FIRST CALL
REGISTRATION FORM online
ABSTRACT FORM  online
(maximum of 10 pages for full paper)
This email address is being protected from spambots. You need JavaScript enabled to view it.
PROCEEDINGS S&L 2019 (.pdf)
 PROGRAM AND ABSTRACT S&L 2019 (.pdf)